SCD Essential Probiotics®
SCD Essential Probiotics®, our multi-stain, liquid probiotic supplement, satisfies your body's need for healthy bacteria, restoring balance in the digestive tract and supporting a healthy immune function†.
Available Size: 16.03oz
SCD Herbal Probiotics®
SCD Herbal Probiotics® is a concentrated health drink with live probiotics that functions as a natural supplement. The formula is a fermented extract comprised of 18 organic herbs, including chamomile flowers, juniper berries, and reishi mushrooms. This concentrated natural drink combines the power of beneficial microorganisms with antioxidants. Natural probiotics rebuild and maintain your digestive system.
Available Size: 500mL
Xtra Immunity®
It is a health supplement with functional metabolites derived from fermenting raw ingredients with probiotics. Brown rice, rice bran, papaya and kelp are fermented with SCD Probiotics resulting in a liquid containing by-products such as, enzymes, bio-active substances, antioxidants and vitamins.
Available Size: 500mL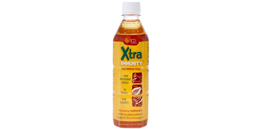 *These statement have not been evaluated by the Food and Drug Administration. This product is not intended to diagnose, treat, cure or prevent any disease..
SCD Probiotics
1710 Walnut Street
Kansas City, MO 64108 USA
www.SCDProbiotics.com
Copyright © 2018 Sustainable Community Development, LLC